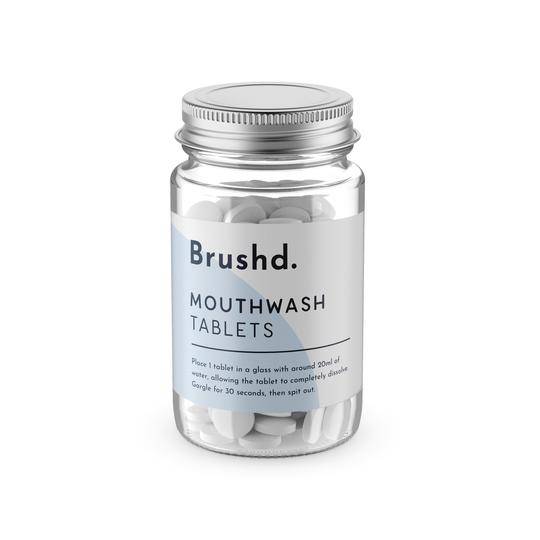 ✓ Two Month Bottle — 120 Tablets

Brushd. mouthwash tablets are an alternative to the traditional plastic bottled mouth washes. Pop a tablet in some water and gargle! A small bottle of 60 tablets provide a months worth of mouth wash. No more large plastic bottles in the bathroom. They're great for travelling too.
Ingredients: sodium bicarbonate, tartaric acid, sodium benzoate, natural colouring, menthol, natural flavouring.

✓Plastic Free Packaging
✓All Natural
✓Perfect for Travel
✓Minty Fresh